Toros Escape Velocity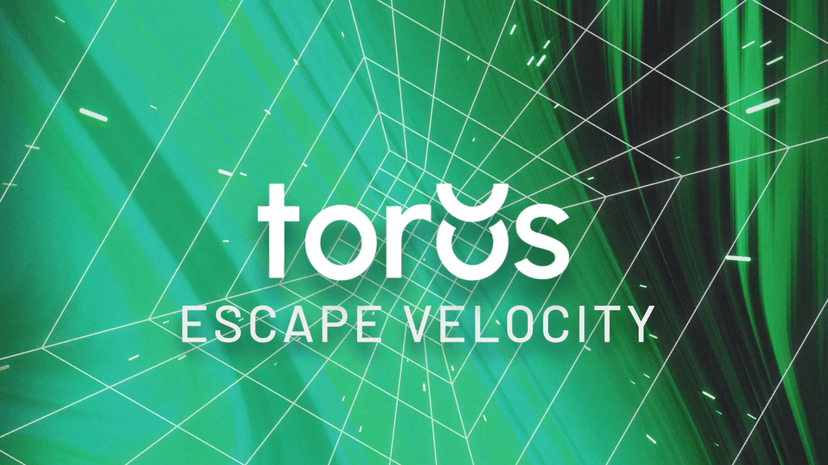 Toros Launches on Optimism with two flagship strategies
Major product developments:
SNX Debt Mirror Index Token (dSNX) on Optimism
Wen? Wen? NOW!
This highly requested and anticipated feature is live natively on Optimism.
SNX takers can utilize this tool to automatically hedge their exposure to the debt pool accurately.

Problem

Staking the SNX token on Synthetix, and minting sUSD, exposes the staker to fluctuations of the global debt pool that if not hedged correctly can result in losses.

SNX Stakers are exposed to the price fluctuations of all outstanding synths and it is imperative that they hedge their exposure to the debt pool. Otherwise, as the global synth debt composition changes, a unique staker's debt share may be increased by the time of unstaking, with liability on the staker to make up the difference.

Solution

Previously, one way to mitigate this was to manually hedge this exposure via buying (or shorting) the underlying assets of the current synths in the correct ratios. For example,  if the debt pool is 50% sUSD & 50% sETH, a staker would need to hold 50% USD & 50% ETH.  This can be a tedious and time consuming process.

Now, stakers benefit from an automated hedging strategy dSNX as a simple one-click solution that handles the debt hedging by automatically replicating the global debt pool.
💡
Stake SNX -> Mint sUSD -> Buy dSNX -> Never worry about Synthetix debt again.
This Index token is continuously rebalanced to hold the correct assets comprising the debt pool, including borrowing and shorting via AAVE.
1 sUSD worth of SNX Debt Mirror Index token hedges 1 USD worth of active debt.
Toros accepts both sUSD and USDC as swappable assets into dSNX.
Reminder, as with all Toros automated strategies, the corresponding vault can also be found within the dHEDGE interface - for example the Optimism dSNX token can be found on dHEDGE here, providing more information about the pool composition. And, coming soon, the ability to earn staking rewards from holding selected Toros Dynamic Vaults.
Note: Toros and dHEDGE do not charge any service fees for this strategy due to the lengthy and ongoing relationship with Synthetix.
Find the vault here: https://toros.finance/derivative/dsnx
---
Stablecoin Yield (USDy) on Optimism
dHEDGE and Toros have been successfully running the Stablecoin Yield Dynamic Vault(dUSD) on Polygon for 10 months.  During this time the APY has varied between 5-20%, depending on strategy yield and incentives.


As of Toros Escape Velocity, a new Stablecoin Yield Dynamic Vault (USDy) will be available on Optimism harvesting the best Stablecoin yields available natively on OP.

This vault automatically allocates its capital into incentivized stablecoin pools, allocating to those with the highest yielding rewards. This vault automatically harvests the rewards in the underlying tokens to supply more liquidity. This is an easy set and forget solution to hedge against inflation and downside risk while still earning yield.
At launch, Stablecoin Yield Dynamic Vault is managing concentrated liquidity in the DAI:USDC pair on Uniswap.
Find the vault here: https://toros.finance/yield/usdy
About Escape Velocity
Escape Velocity is the first named release according to the Toros product release naming convention of scientific discoveries.
About Toros Finance
Toros Finance is a dHEDGE incubated protocol integrating Aave and 1inch. Toros Finance aims to simplify access to complex derivative strategies, safely, via offering these strategies through a single token.
Toros Finance offers a suite of on-chain tokenized derivatives products. Currently Toros is deployed on Polygon and Optimism.